In the aftermath of the shutdown publicity stunt, I'd like to take a moment for a friendly public service announcement.
This morning, I've seen several examples online where we're inadvertently reinforcing the conservative idea that Democrats "won't negotiate".
Two of the most prominent are a) The New York Times "The Republican Surrender", and b) the Rachel Maddow chart shown.
I'm posting this PSA because I want to win people over, not "beat" them or force them to surrender. This feeds right in to the idiocy about Democrats not being willing to negotiate.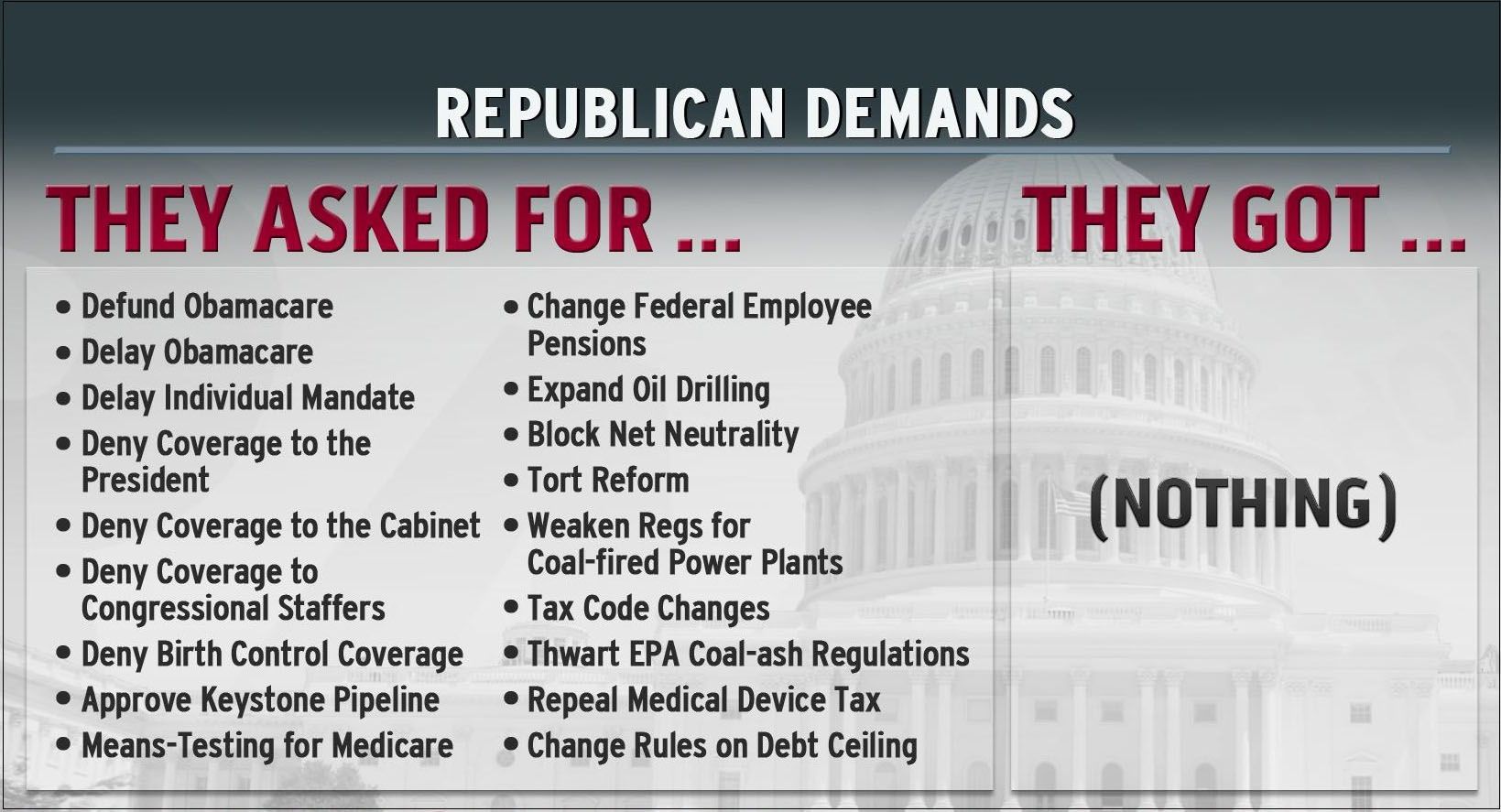 Remember, the negotiation is still going to happen. Just like it was in April.
If you want to perform a public service and help get rid of this lie, it's easy.