What does your kid's sex education look like?
Choosing the Best is a company that claims to be the leader in abstinence-only sex education. Choosing the Best is based out of Atlanta, Georgia and run by Bruce and Donna Cook. CTB materials are used in 15 states and are part of the $1.5 billion in spending on abstinence training over the past 25 years.
Choosing the Best WAY is the curriculum designed for 6th graders to:
give students age-appropriate insight into what's happening to their changing bodies and emotions, explores their new interest in the opposite sex, and teaches abstinence as the best WAY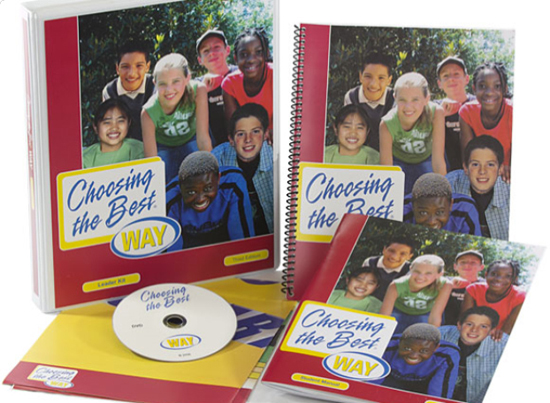 I was introduced to Choosing the Best WAY through a presentation by Jim Helton about its use in the school his kids attend in Northern Kentucky.
Most of the CTB curriculum is based on fear and shame and, according to studies, doesn't increase rates of sexual abstinence, the entire purpose of the program.
Here's what this program looks like from the Choosing the Best WAY Student Manual.