[caption id="attachment_2112" align="aligncenter" width="650"]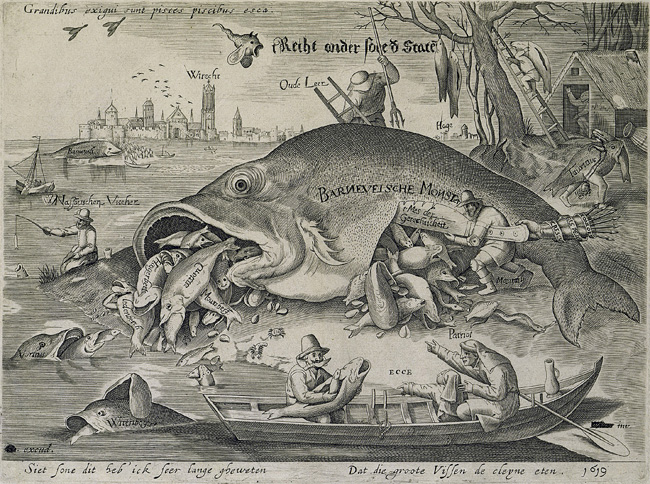 'The Big Fish Eat the Little Fish,' satire on the fall of Johan van Oldenbarnevelt, 1619.[/caption]
We often hear that taxes and regulation are hurting small businesses. As a small business owner and someone who talks to a lot of conservatives, I hear this all the time.
Though it has a small kernel of truth to it (a key to most successful marketing), this ignores the larger part of what's really happening.
What's hurting small businesses? Big businesses. A few ways they do this are through consolidation, market leverage, technology, temporary jobs, corporate special interests, media, and globalization. They also do this through tax evasion, government capture, and lobbying for regulations that create barriers to entry.
Here's a closer look at how big businesses are hurting small businesses.