While taking a short break from work this afternoon, I ran into my next door neighbor. She is an older lady who is about as liberal as I am. She said to me, "I'm afraid Trump is going to win."
Recently, I've heard this from a couple of other people as well. It's wise to never discount intuition—especially when I have the same feeling. So I started thinking about why I feel this way, as we often intuit things before we're able to explain them. This was how I wrote about how "Donald Trump isn't going anywhere" in August 2015. This is just how people's brains work.
So I threw aside the piece I was going to write this week to think about why.
By now we all know that politics is about emotion, yet often we still don't really understand this. Why?
Because it's not translating into speaking to the outrage America feels. Because I keep seeing posts and discussions about policy and how Hillary is adopting policy changes. Because we seem to be talking about policy and relying on anti-Trump sentiment. Because we're not speaking enough to this anger in a way that isn't anti-Trump.
If we don't genuinely speak to the anger America is feeling, we're in a lot of trouble. Here are some examples and some thoughts on how to genuinely acknowledge the very real pain people are expressing.
[caption id="attachment_2132" align="aligncenter" width="640"]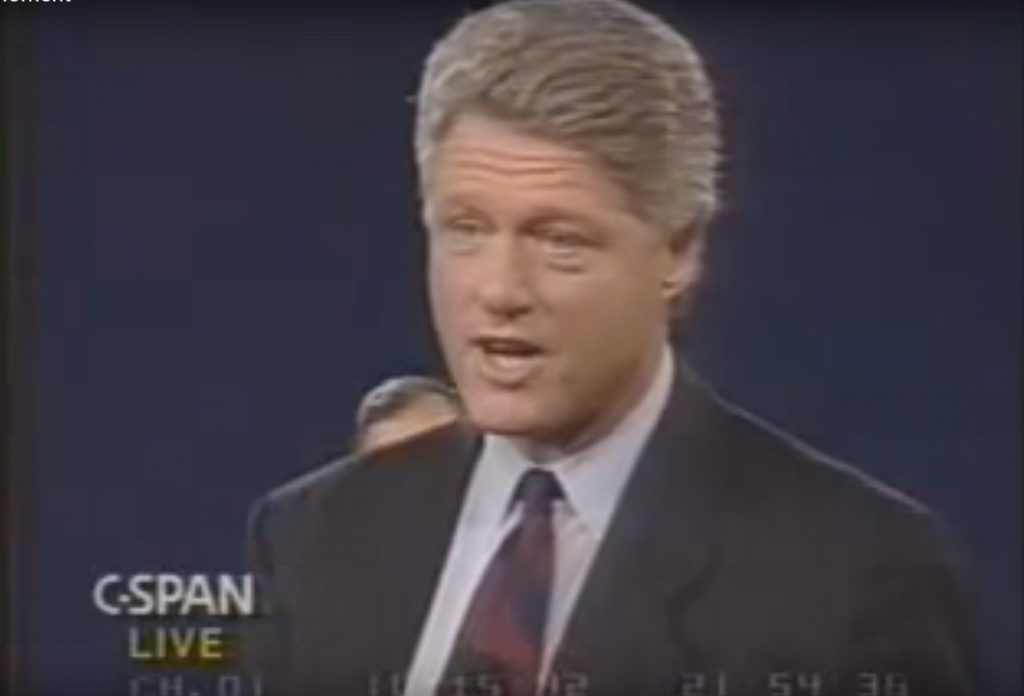 The famous moment where Bill Clinton went off script during the 1992 presidential debate. (Screenshot/YouTube)[/caption]