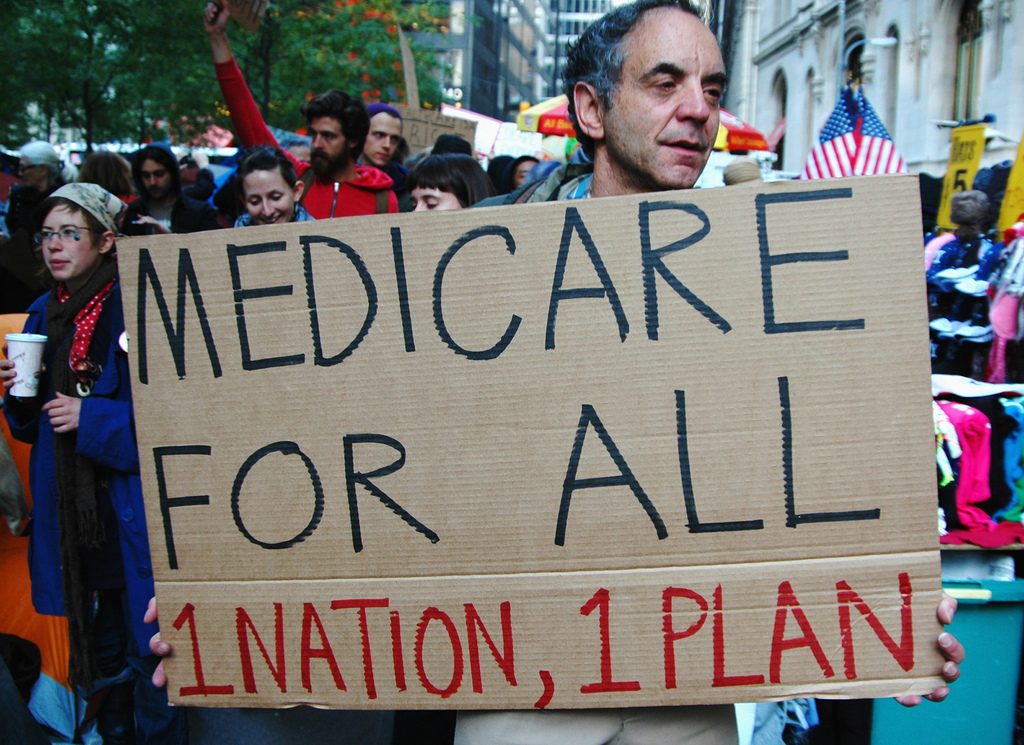 $32 trillion. You may have seen this number in corporate media coverage and Republican propaganda. It's the estimated cost of universal health care over a 10-year period.
It's a big number—a big, scary number. So hacks like the editorial board at The Washington Post use it to scare people with titles like "Single-payer health care would have an astonishingly high price tag."
Not just high—astonishingly high.
Of course what the editorial board of The Washington Post leaves out (though you think they'd know better) is any comparison to what we're currently spending.
Compared to what we're currently spending, universal health care or single-payer health care would save us $17 trillion over 10 years.