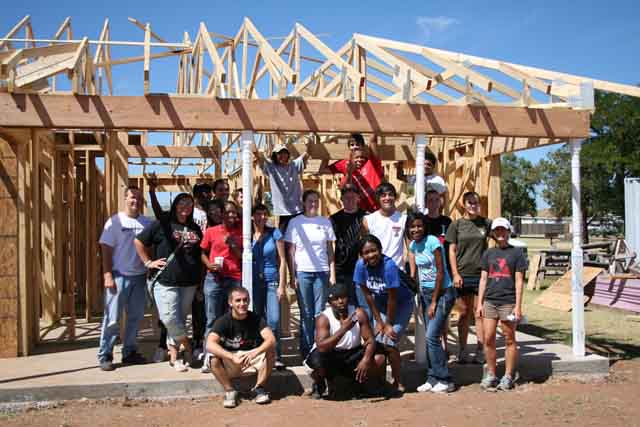 Students from Texas Tech University build a house for Habitat for Humanity in 2010. (
In 1954, social psychologist Muzafer Sherif ran an experiment that could not be repeated today. Sherif was investigating prejudice and contesting Freud's model of prejudice as an acting out of unresolved childhood conflicts.
At the Robbers Cave Boy Scout camp, Sherif wanted to test whether he could take a group of people, without any inherently hostile attitudes towards each other, and create conflict by introducing competition.
What Sherif found was not only that he could, but that he could also resolve the conflict if he introduced a shared goal. As I talk to people about politics and work for change, I always try to remember the importance of fighting with someone on something.