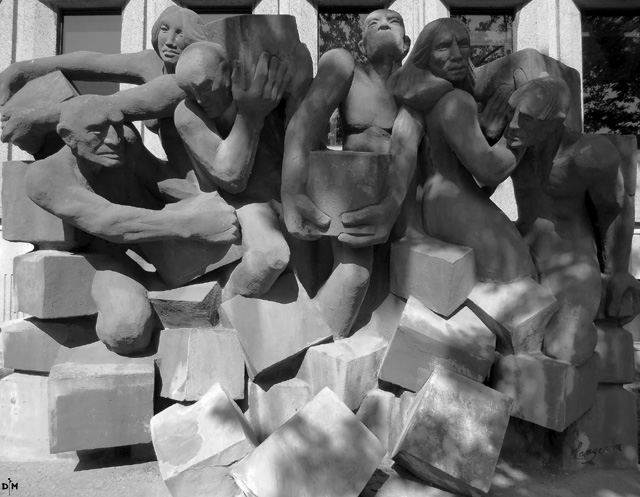 Monument to the victims of capitalism in Montreal. (photographymontreal/Flickr)
This week someone asked me if I'd heard any questions about IDEA, the federal law protecting students with disabilities (the Individuals with Disabilities Education Act), during Jeff Sessions' confirmation hearings.
I get these types of questions a lot because I write about politics. It's kind of funny because I don't think I know much about politics—at least not when it comes to policy details. I've had people tell me in response, "But I love listening to you talk. You know so much."
Here's a secret: It's more important to know what you believe in—and how to talk about what you believe in.
The problem is that corporate special interests "get" this, and all too often we don't—especially many of us who come from academic backgrounds, where arguing is the accepted way to flesh out ideas and learn.
Let me demonstrate by showing you how corporate special interests redefined "corruption," why this is so important, and how you can help break people out of this trap.