We didn't know what to expect when we drove down to Ashland, KY for the Kim Davis hearing. We figured the religious right would be there with their megaphones and hate signs. And they were. As were the media.
The pleasant surprise, however, was the number of equality supporters.
Thought you might enjoy a few pics over Friday morning coffee.
Many were Christians.
The reverend rainbow preaching the gospel of love.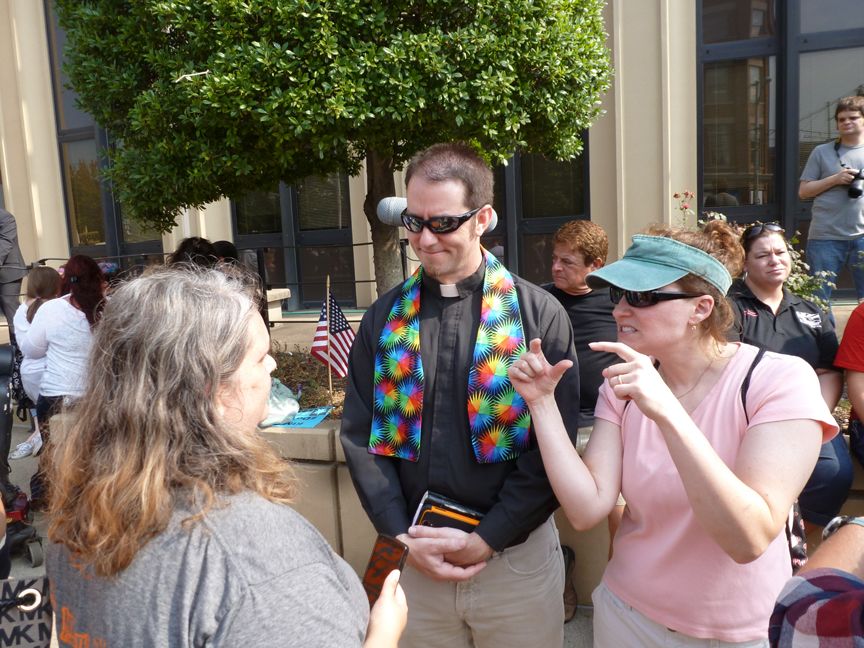 Soon to be mommies.
Some of the cast of Rent (September 17,18 in Ashland).
Lots of rainbow colored people. Many from nearby Morehead State University.
Freethinkers. (I was with these guys.)
Lots of good signs.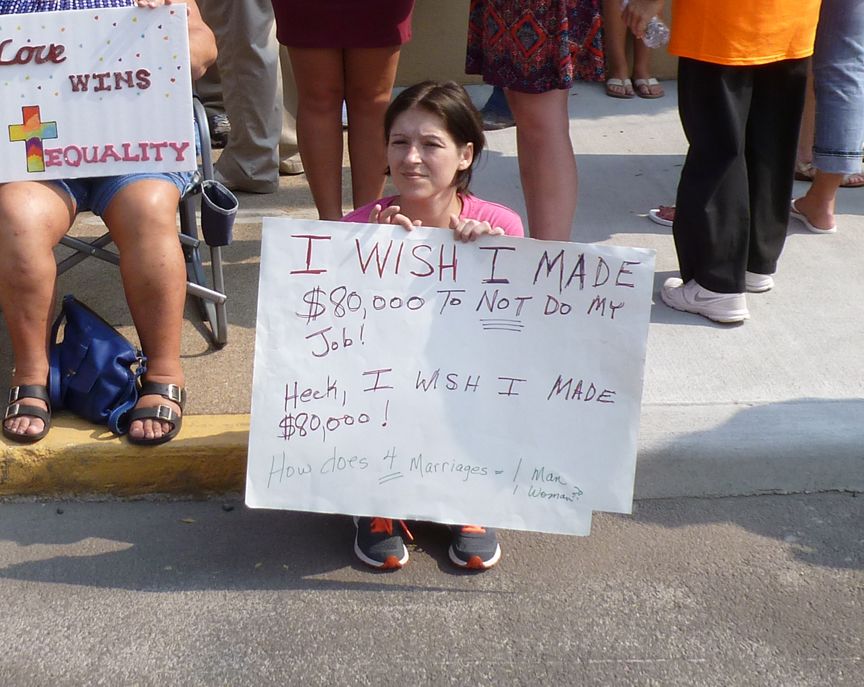 We definitely won on humor.
Lots more people who took the high ground in front of the court house.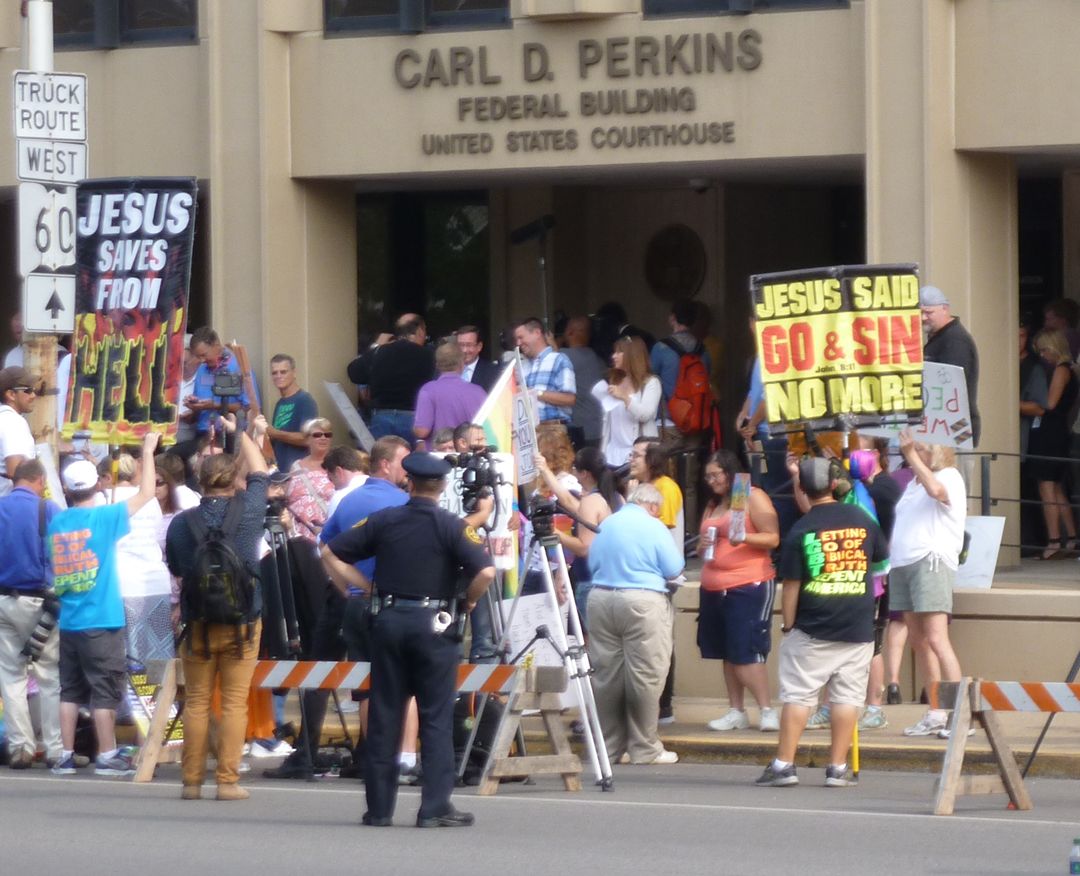 The media were also out in force. Here, they're out back hoping to catch a picture of her being taken to jail.
And hopefully … the next generation of fighters.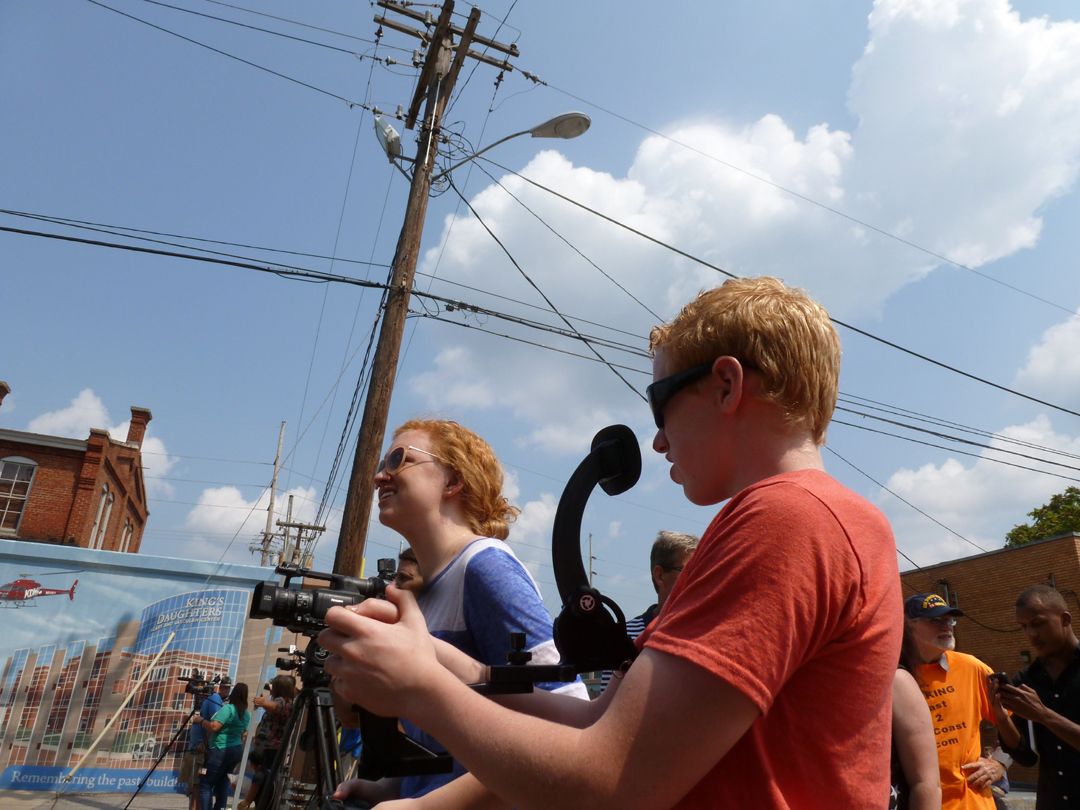 Thank you, Ashland, KY! We have to say we greatly enjoyed you and hope to be back soon.
—