The Ohio Supreme Court ruled yesterday that charter school operator White Hat Management can take possession of publicly paid for assets of charter schools and charge the public to buy them back.
This case arose when school boards in the Akron and Cleveland area fired White Hat Management, a company notorious for running poor charter schools in Akron and Cleveland.
The school boards argued that the purchased assets were public property.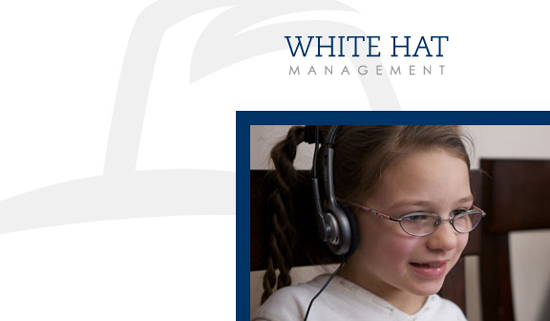 The ruling in favor of White Hat Management by a divided Ohio Supreme Court (several of who have taken campaign donations from White Hat) penalizes the school boards for firing a poorly performing charter school operator.
How is this "competition" supposed to be making schools better again?
From the Akron-Beacon Journal:
The dispute arose when the school boards and White Hat parted ways. The school boards wanted to change management companies, but White Hat said that by virtue of its contract, it owned the assets of the schools, and the boards would need to move to a new location and acquire their own equipment and supplies, or buy the assets of the school from White Hat.

The schools argued that the assets, purchased with public money, did not belong to White Hat.
Justice William O'Neill called the practice "a fraudulent conversion of public funds into personal property."
Still, the majority Republican court ruled in favor of White Hat Management and allowed the company to keep assets worth tens of millions of dollars.
Justice Judith Ann Lanzinger, who received nearly three thousand dollars in campaign contributions from Go-Go PAC whose primary donor is David Brennan the owner of White Hat Management, wrote the majority opinion.
In this opinion, Justice Lanzinger wrote:
It is evident that the schools have granted broad discretion to White Hat, placing special confidence and trust in the management companies and placing them in positions of superiority and influence.
Chief Justice Maureen O'Connor who has received nearly $4,000 in campaign contributions from Brennan and his family and $3,450.00 from online charter school operator Bill Lager, sided with the majority opinion.
Justices Kennedy and French wrote:
The school boards literally turned all money and responsibilities over to White Hat as an independent contractor with no expectation of transparency in how the business would be conducted.
French has received over $10,000 in contributions from Brennan's family, Go-Go PAC and his Main Street PAC, as well as $2,000 from Bill Lager, founder of the online charter school ECOT.
Justice Paul Pfeifer, who dissented completely, said of the contract with White Hat:
The contracts in this case are plainly and obviously unconscionable. The contracts require that after the public pays to buy those materials for a public use, the public must then pay the companies if it wants to retain ownership of the materials. This contract term is not merely unwise as the opinion would have us believe; it is extremely unfair, so unfair, in fact, as to be unconscionable. The contract term is so one-sided that we should refuse to enforce it.
How is this improving our educational system again?
Cross posted at Daily Kos.
—