In breaking news, CNN crack national security analysts took snapshots of this terrorist flag at the London pride parade today.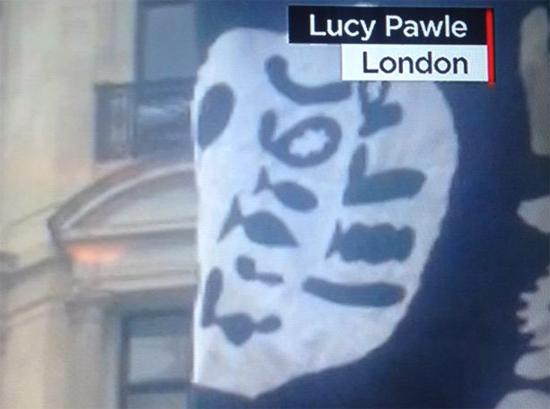 Lucy Pawle, CNN London correspondent, had this to say:
This man dressed in black and white was waving what appears to be a very bad mimicry but a clear attempt to mimic the ISIS flag, the black and white flag with the distinctive lettering. If you look at the flag closely, it's clearly not Arabic, in fact it looks like it could be gobbledygook.
Pawle goes on to say: "I seem to be the only person who has spotted this."